CONTACT DETAILS: Location: Oakland, California, USA / Phone: (510) 465-3935 Pacific Time / Email: rosepressbooks (at) yahoo.com
Images are a part of writing as well as drawing and painting. The unconscious often thinks in images, and the practice of concentrating on an image — whether to fix it in the mind as a desirable impression, or to develop the power of concentration in its own right — can bring glorious results to the creation of a life as well as forms of art. When you were young, you undoubtedly thought in images, whether or not you view yourself as a visually oriented person, now.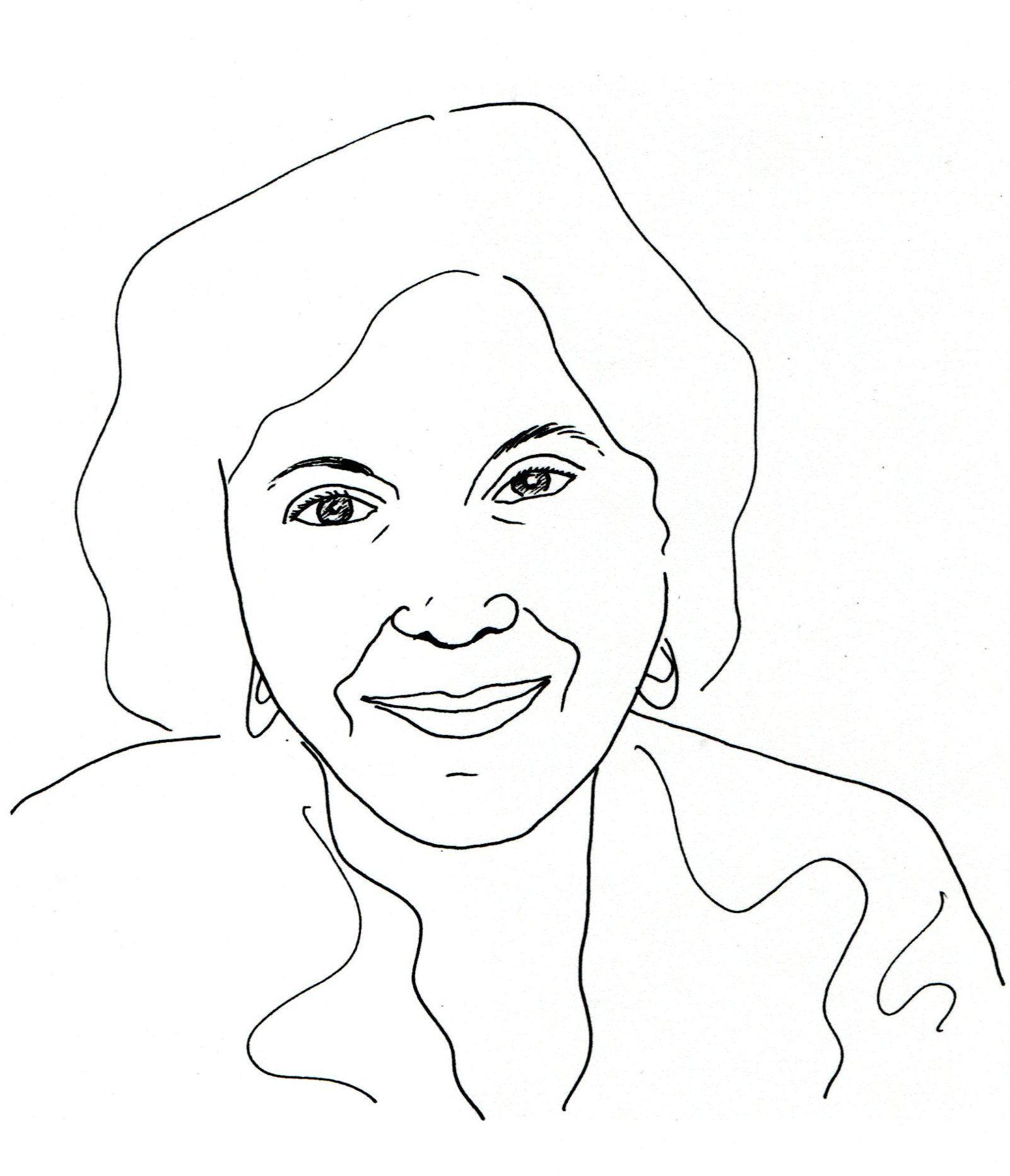 For me, art preceded writing, although it dropped below the surface at various points in my life. I've always been grateful when it rose back up; and somehow it almost always has been the stronger for its sabbatical, its rest.
On this page I want to share with you some of the drawings and other forms of art I have done in recent years. They form certain themes that fascinate me, like mother-and-child, and nature. I am drawn to expressions and postures of intimacy, in particular.
If any of these works speak to you to the point where you feel you would like to live with them, yourself, you can purchase them at a reasonable price. It would be my joy to share them with you, and know that they have given you as much comfort and beauty as they have given me. They are waiting for you on the "Art" page of my Store (click here).
And if you are "drawn" towards having a drawing made of yourself and/or a loved one from a photo you provide, I do that too. See the "Illustration" page for examples.
Now, onto the art. (All art you receive will be signed by the artist. The drawings are on archival, acid-free paper.)
1. The Mother and Child Series
DRAWINGS
The "Mother-and-Child" series of drawings draw from my observations of certain "postures of intimacy" that touch and inspire me. The bond in early childhood is a primal and sacred one, and I believe that it heals (and warms) the heart to see such images. Even if we may not remember receiving such tender, supportive love from our own childhoods, perhaps we knew it as parents — or, if not, perhaps the longing for this kind of exquisite love, even adoration, is indicative not of a deficiency in our makeup or experience but rather of the soul-call to open to this ever-present aspect of the divine.
Sometimes, a picture is not only worth 10,000 words, but it can stimulate our inner being to embrace what is depicted. These drawings can, then function as a kind of visual mantra: when concentrated on, they impress our imaginations and our souls, and make this love real inside us. (On the "Visual Art / Store" page where these drawings an be purchased, each individual drawing has its own description of how it can be used as a visual mantra. You can learn about it there.)
2. Impressions from Nature
PHOTOGRAPHS
3. Light
PHOTOGRAPHS
From left to right, starting at top left:
Row 1: #1—"Impressions of Light 1" / #2—"Impressions of Light 2" / #3—"Light through Trees 1" / #4— "Light through Trees 2"
Row 2: #5—"Light through Trees 3" / #6—"Light through Trees 4" / #7—"Light through Trees 5" / #8— "Light through Trees 6"
Row 3: #9—"Trees Silhouetted Against Blue Sky" / #10—"Light and Water 1: Flowing Light" / #11—"Light and Water 2: Light on Embracing Leaves by the Water" / #12—"Light and Water 3: Light Reflection in Lake"
Row 4: #13—"Night Lights 1: Tree at Night with Lights" / #14—"Night Lights 2: "Tree at Night with Moon" / #15—"Night Lights 3: "String of Lights at Night" / "Night Lights 4: City Lights Constellation"